So if you're anything like us, you can't wait for the day that baseball players report for MLB Spring Training. Finally, we can enjoy the sunshine, hot dogs and cold beer, and BASEBALL! And Florida is lucky enough to host the Grapefruit League, so there are plenty of teams and stadiums within a very short road trip of Anna Maria Island. Then why not enjoy a relaxing Anna Maria Beach Vacation along with an MLB Spring Training game? Let AMI Locals show you how.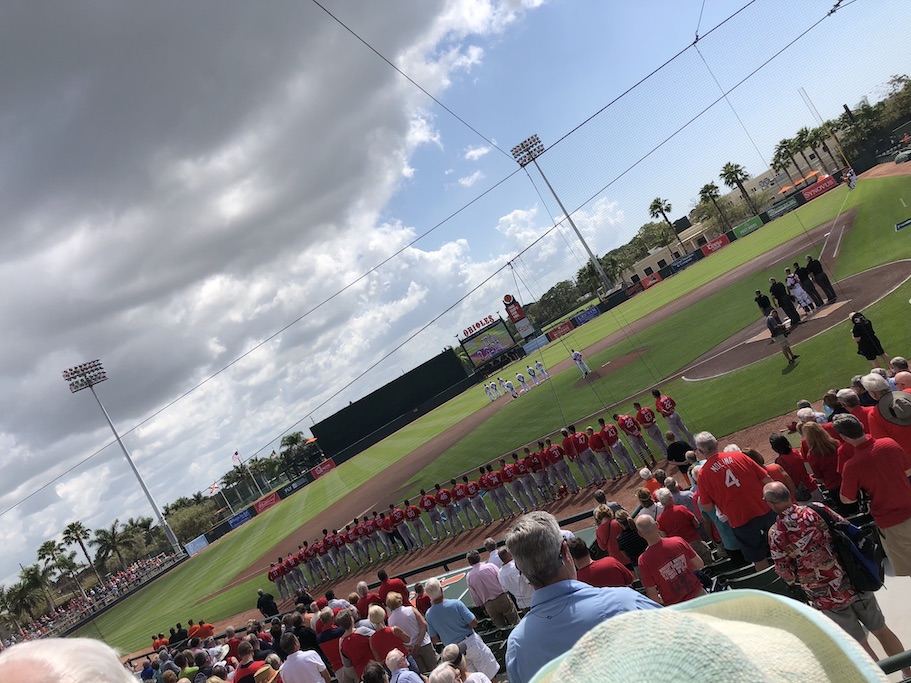 Play ball! Spring Training begins in February.
Beginning in February, there are many Major League Baseball teams that come to Florida to play baseball in the mild Winter and warm Spring days that we enjoy here; such as the Pittsburgh Pirates, Boston Red Sox, Baltimore Orioles, and New York Yankees. We here at AMI Locals are ready to be your guide to planning a grand slam vacation!
First, take a look at the Grapefruit League Spring Training schedule and available tickets. Second, find your favorite MLB team and choose a game (or several!) that you'd like to attend. With this in mind, get your cheering section together and book one of our fabulous AMI Locals luxury vacation rental homes for your adventure. After all, we have a wide variety of homes available for any size group. Such as Just Beachy with 6 bedrooms, or Island Life with 3 bedrooms, all the way up to our 9 bedroom beauty Island Sol! When you are combining a beach vacation with a Spring Training game in the same trip, it's bound to be a home run of fun!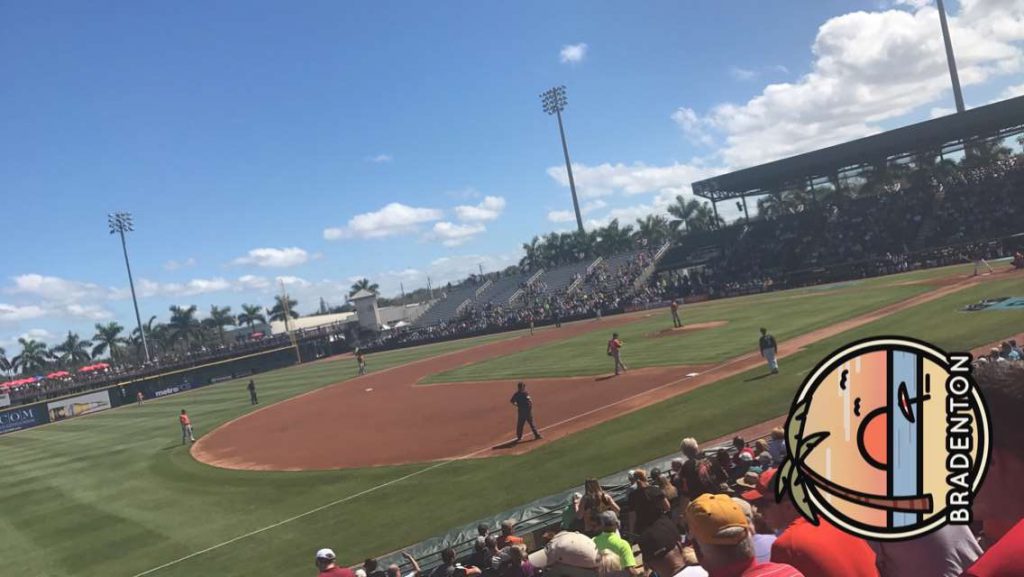 Nearby Bradenton and Sarasota MLB Spring Training Stadiums
For example, Anna Maria Island is within a very short distance of two Spring Training fields. The Pittsburgh Pirates play at nearby LECOM Park in downtown Bradenton, an easy 20-minute drive from AMI. So be sure to head out for the game early and stop by one of our favorite breweries!
Additionally, The Baltimore Orioles' Spring Training home is at Ed Smith Stadium in Sarasota. So it's a fun way to spend an afternoon there! Afterwards, why not explore downtown Sarasota's Main Street for shopping and happy hour while you are in the neighborhood?
LECOM Park – 1611 9th St W, Bradenton, FL 34205
Ed Smith Stadium – 2700 12th St, Sarasota, FL 34237
Tampa area MLB Spring Training Stadiums to visit
Then, about an hour away, you have the Bronx Bombers, The New York Yankees spending their Spring Training time at Steinbrenner Field in Tampa. Also, The Philadelphia Phillies play at Spectrum Field in Clearwater, The Toronto Blue Jays at Dunedin Stadium in Dunedin, and The Detroit Tigers at Publix Field in Lakeland.
Steinbrenner Field – 1 Steinbrenner Dr, Tampa, FL 33614
Spectrum Field – 601 N Old Coachman Rd, Clearwater, FL 33765
Dunedin Stadium – 373 Douglas Ave, Dunedin, FL 34698
Publix Field – 2301 Lakeland Hills Blvd, Lakeland, FL 33805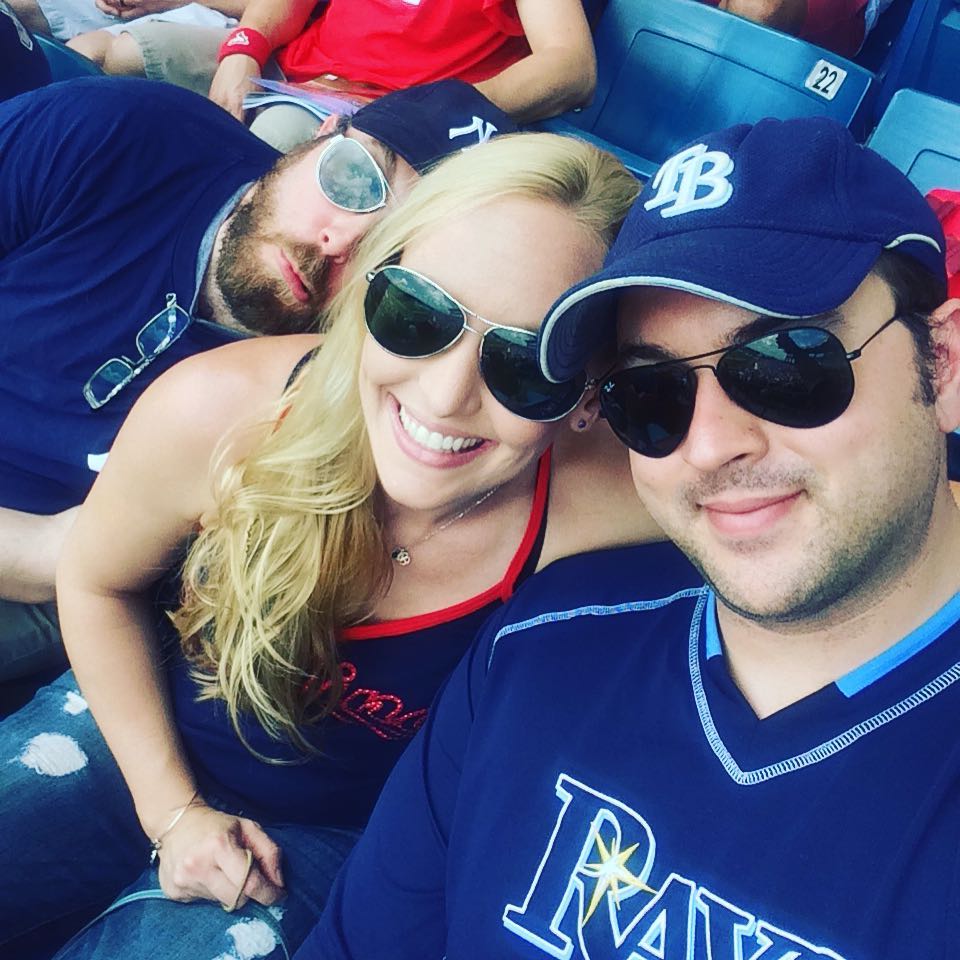 Teams worth traveling a little further to see – The BoSox and beyond
Next up on the tour, the Tampa Bay Rays play at Charlotte Sports Park in Port Charlotte, about an hour and 15 minutes away. Our hometown Rays are always fun to watch! Unfortunately this year, the MLB Spring Training for our Tampa Bay Rays will be at Disney's ESPN Wide World of Sports Complex due to too much damage from Hurricane Ian to our home stadium.
Charlotte Sports Park – 2300 El Jobean Rd, Port Charlotte, FL 33948
Disney's ESPN Wide World of Sports Complex – 700 S Victory Way, Orlando, FL 34747
Then, you'll hear Sweet Caroline playing when the Boston Red Sox win at JetBlue Park in Fort Myers, and the Minnesota Twins also take the field at Hammond Stadium in Fort Myers, about a 2 hour drive south of Anna Maria Island.
JetBlue Park – 11500 Fenway South Drive, Fort Myers, FL 33913
Hammond Stadium – 14100 6 Mile Cypress Pkwy, Fort Myers, FL 33912
Visit Orlando to see ATL
Finally, the Atlanta Braves play at Champion Stadium in Lake Buena Vista, just outside of Orlando, about 2 ½ – 3 hours from Anna Maria Island.
Champion Stadium – ESPN Wide World of Sports Complex, 700 S Victory Way, Kissimmee, FL 34747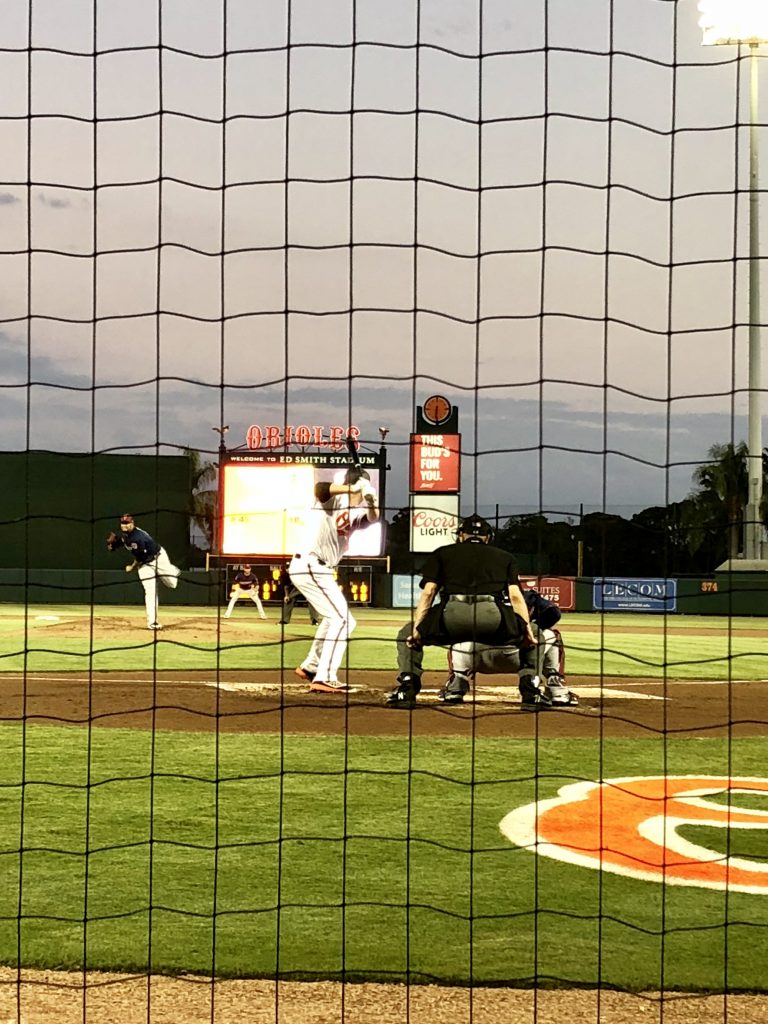 Directions and destinations from Anna Maria Island to MLB Spring Training stadiums
To get from Anna Maria Island to these ballparks, you'll first cross the Manatee Avenue Bridge. Then you will continue eastward on Manatee Avenue – and now you need to choose your destination: Bradenton/Sarasota, Tampa area, Port Charlotte, Fort Myers, or the Orlando area.
Before you leave the Island, search by the chosen ballpark's address that we have provided above. Our favorite is Google Maps for turn-by-turn directions and time estimates.
So, whatcha waiting for? Pack your bathing suits and baseball gloves, buy your tickets, and call your AMI Locals to book your vacation rental home. Since the peanuts and Cracker Jack will be at the stadium, there's no need to bring that from home! Batter up!