Do you have a family vacation to Anna Maria Island soon but are unsure what to pack? We understand that it can be overwhelming to pack the whole family, so we have come up with a packing guide to help you. AMI Locals provide linens and a few starter items in each vacation rental for you. Let's check out a more detailed list to get your next Anna Maria Island vacation packed and ready to go.
What We Provide in All of Our Vacation Rentals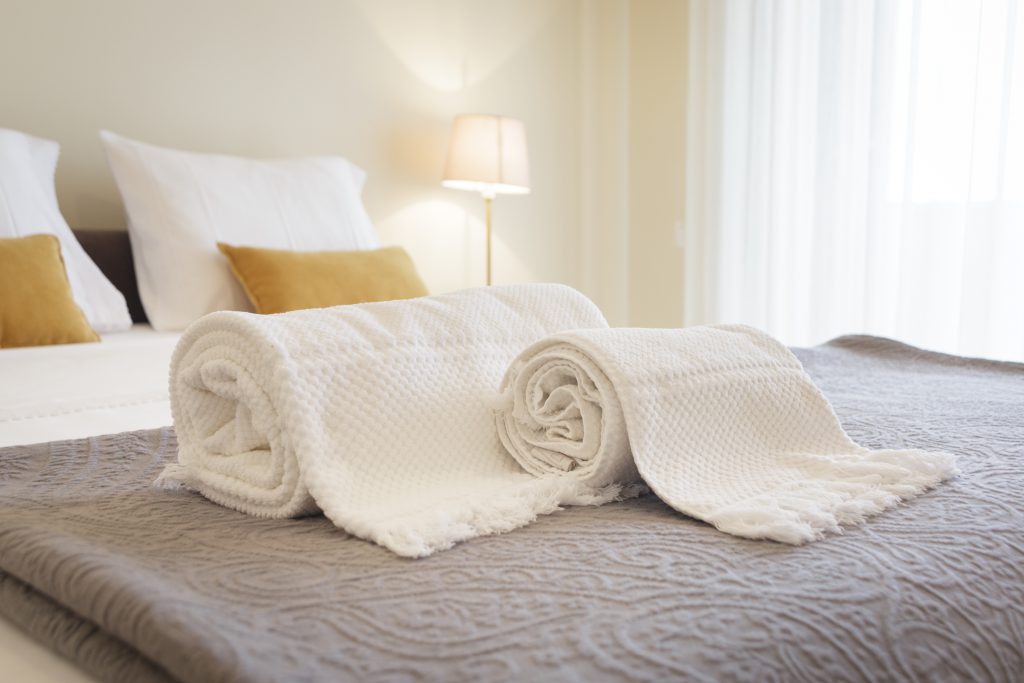 AMI Locals vacation rentals include fresh bed linens, beach towels, bath towels, and kitchen towels. We also have a starter supply of products that provides for one small bottle of dish soap, two dishwasher tablets, one roll of paper towels, two rolls of toilet paper per bathroom, one small bar of hand soap per bathroom, one trash bag per bin and a sanitary strip on each toilet. We also provide beach chairs in our rental homes, but the number of chairs will vary by each property. Almost all of our vacation rental homes have a washer & dryer but be sure to check the amenities list on the rental you've booked.
Rental Home List
Paper Towels
Napkins
Toilet Paper
Coffee Filters
Sponges
Laundry Detergent/Fabric Softener/Dryer Sheets
Dish Soap/Dishwasher Tablets (or liquid)
All-Purpose Cleaner/Disinfectant Wipes
Trash Bags
Aluminum Foil/Plastic Wrap
Storage Containers/Ziplock Bags/Reusable Bags
Hand Soap for Bathrooms & Kitchen Sink
Tissues
Clothes Basket/Collapsible Hamper
Reusable Water Bottles
Spices/Non-Stick Cooking Spray/Oil
Nightlights
Sound Machines
Items for Your Baby
Beach Day List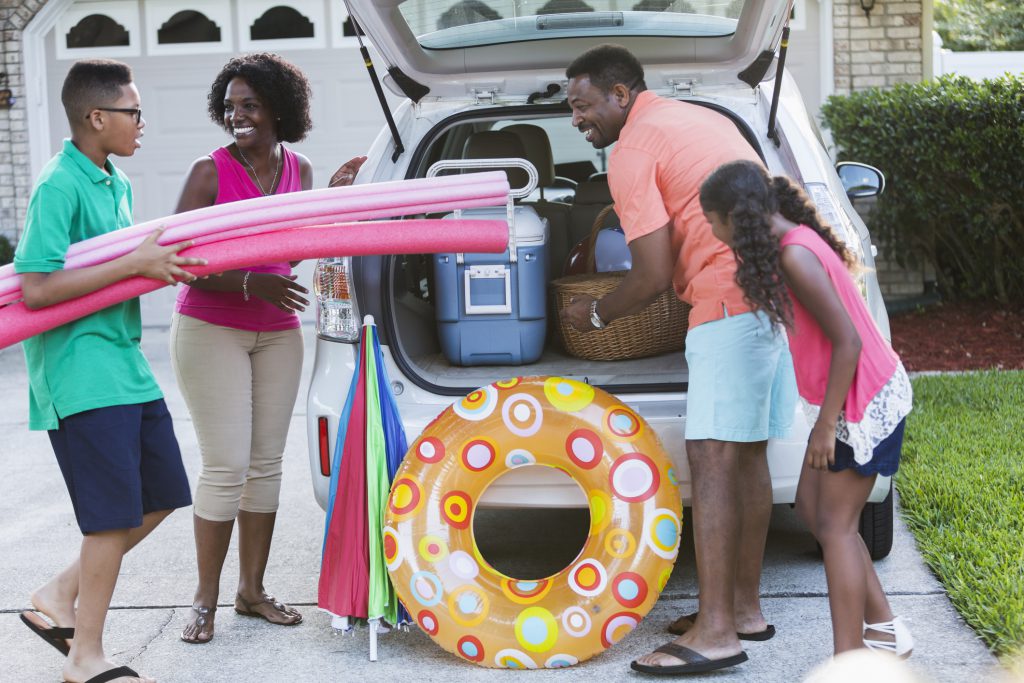 Sunscreen/Face Sunscreen
Aloe/Lotion
Beach Umbrella
Beach Blanket
Beach Wagon (to carry all the items on the beach)
Cooler
SPF Shirts (a white shirt will also work well)
Bluetooth Speaker
Boogie Board/Rafts
Floats (for the pool if vacation rental has access to one)
Beach Toys
Books/Magazines/Kindle
Sun Hats/Sunglasses
Baby Powder
Beach Tote/Mesh Bag
Toiletries
Toothbrush/Toothpaste
Glasses/Contact Lenses/Contact Solution
Shampoo/Conditioner
Body Wash/Bar Soap
Haircare Products
Razors/Shaving Cream
Makeup
Feminine Products
Hairdryer/Styling Tool
Brush/Comb
Face Cleanser/Toner/Moisturizer
Insect Repellant
Hand Sanitizer
Pain Reliever
Medications/Vitamins
Deodorant
Clothing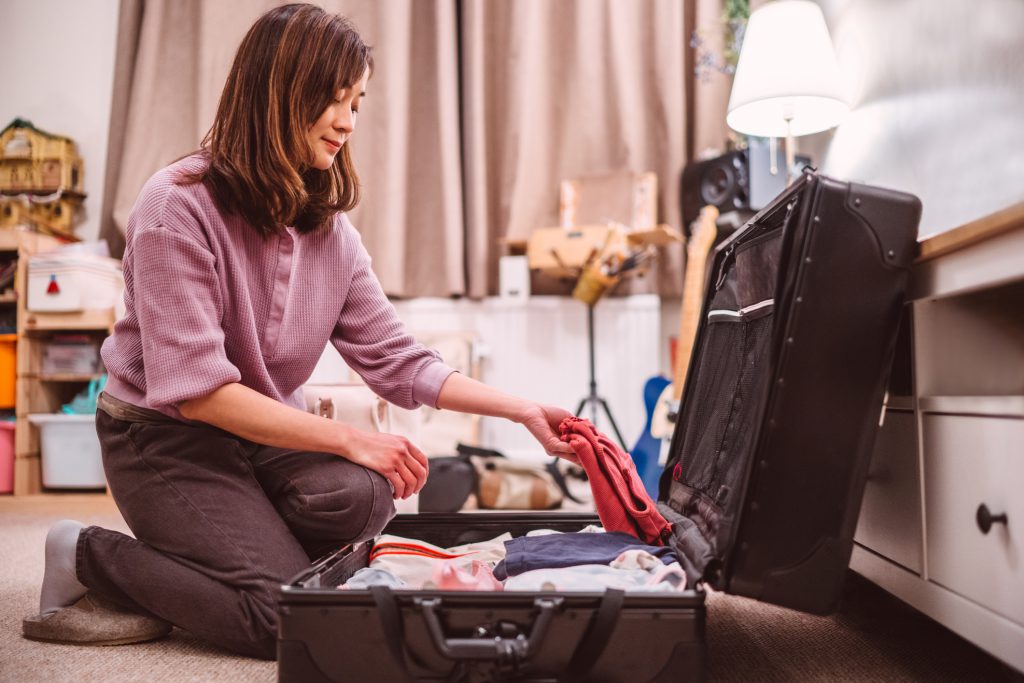 Underwear/Bras/Undershirts
Sleepwear
T-Shirts
Dress/Casual Pants
Jeans/Pants
Light Jacket
Shorts
Dress/Sun Dress
Swimsuits/Cover-Ups
Leisure/Walking/Tennis Shoes
Sandals/Flip-Flops/Water Shoes
Purse
Dress Shoes
Miscellaneous Items
Microfiber Towel
Laptop/Tablet plus Chargers
Waterproof Phone Pouch/Case
Insurance Cards
Credit/Debit/ATM Cards
Cash
List of Emergency Contacts
House/Car Keys
Camera/Charger/Memory Cards
Phone/Phone Chargers
Driver's License
You can pack many other things, including groceries, for your stay, but we wanted to share this list with you. If you haven't booked your next stay in one of our Anna Maria Island vacation rentals, now is the time. We can't wait to hear how easy it was to pack with the help of this list!