Are you headed to the white sandy beaches of Anna Maria Island this spring for your vacation? Nothing says vacation like spending a few days sitting on the beach, soaking up the rays. When staying in one of our Beach and Golf View vacation rentals, having the right items in your beach bag will help enjoy your vacation a little better. We have compiled a small list to be sure that you will be ready for your next vacation to Anna Maria Island.
Must Have Items
Beach Bag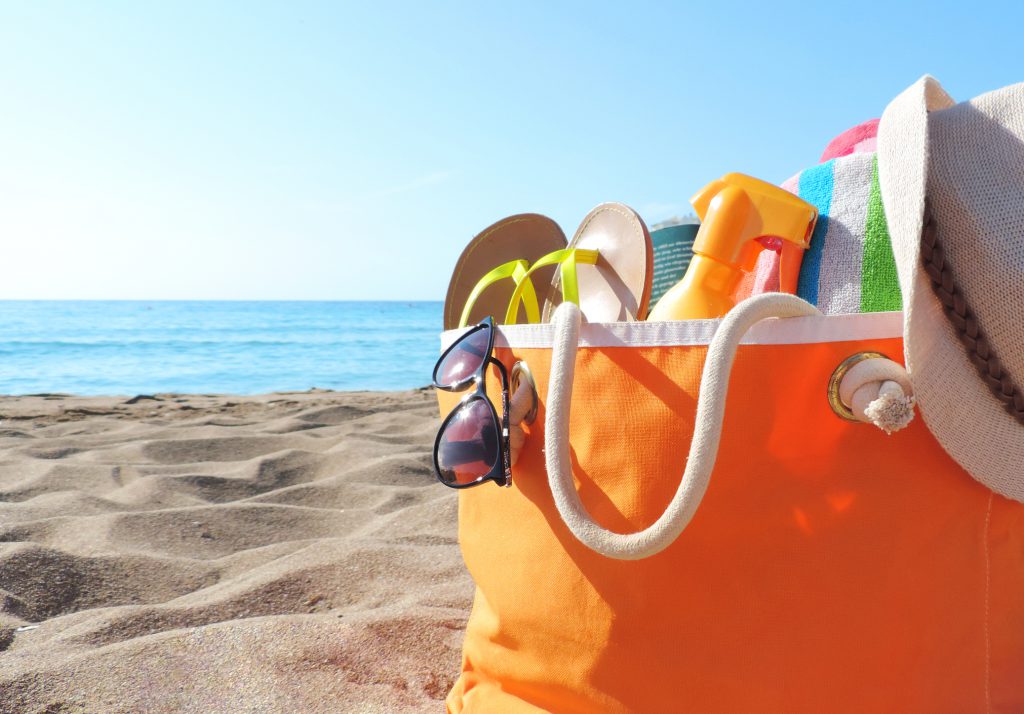 Having the right beach bag can make ALL the difference in the world. Sure, you can throw all of your items into any old bag, but did you know that all beach bags were not created equal. We suggest looking at the size, water and sand resistance, security and stylish when searching for your bag. We have found that even using a backpack, diaper bag or a large utility tote bag works perfect for a beach bag.
Beach Towels
Pack a towel for everyone in your family whether you are going to sit in the sun or swim in the ocean. Bringing an extra towel with you is always a good idea especially if you have little ones with you. Having a beach towel with a different design can help each member in your group remember which one theirs is. This can help with the upset that the little ones will get because someone else is using their towel.
Sunscreen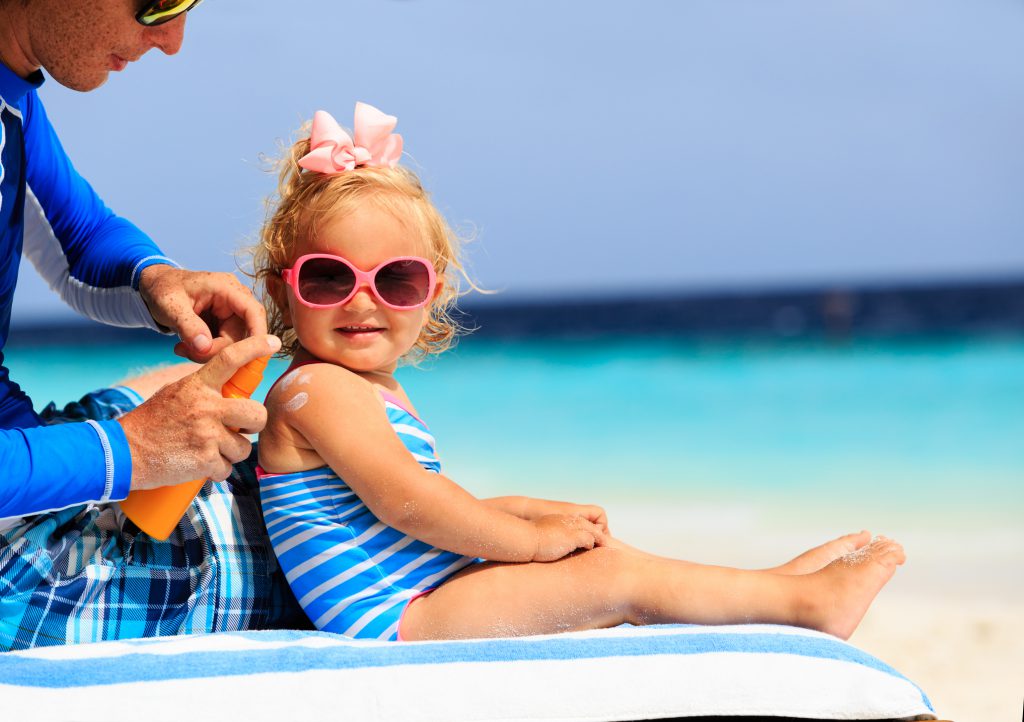 With the hot southern sun on Anna Maria Island, sunscreen is a must for any beach bag. Use a sunscreen that is designed for your beach activities such as waterproof, sport, high SPF, etc.). Dermatologists recommend that you use a sunscreen with at least 30 SPF while you are enjoying the sunshine. And don't forget to reapply throughout your day as we don't want you to ruin your vacation here with a sunburn. If you happen to get a little too much sun, pack a bottle of aloe and stick it in the fridge. This can help soothe the burn so you can enjoy your vacation a little more.
Mesh Bag for Sand Toys
When you go on vacation with kids, bringing toys to play in the sand is a must. But we understand that bringing back the sand into your car or vacation rental can be a hassle. If you pack in your beach bag a mesh bag such as a laundry bag or a bag specifically for beach toys can help eliminate the mess. Just throw the sandy toys into the bag, give it a good shake and leave the sand behind at the beach. You can purchase these online or in a local store to bring with you on your vacation.
Baby Powder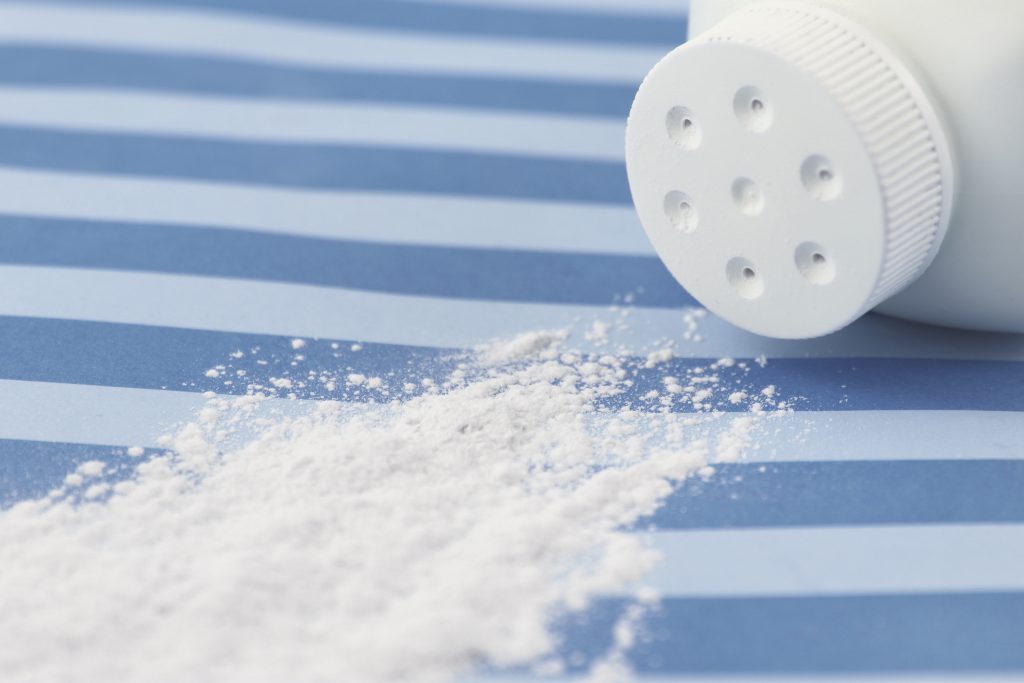 This is a must when you go on vacation whether you have the kids with you or not. Whether you are staying in a vacation rental or you decided to drive your car to the beach access, sand will be all over you when you leave the beach. So, bringing baby powder in your beach bag will magically get the sand off of your body without irritation and leave a nice scent too.
Hat & Sunglasses
Bringing both of these items can be very useful for anyone who visits the beach. The sun in the south is a lot warmer than it would be up north, and so we want to make sure you are protected. Having sunglasses will protect your eyes from the sun bright rays and will offer you some relief when trying to keep an eye on your little ones playing. Whether you have a floppy hot or a baseball cap, you will be happy that you brought these along with you. Be sure to pack one for each member of your family.
Beach Blanket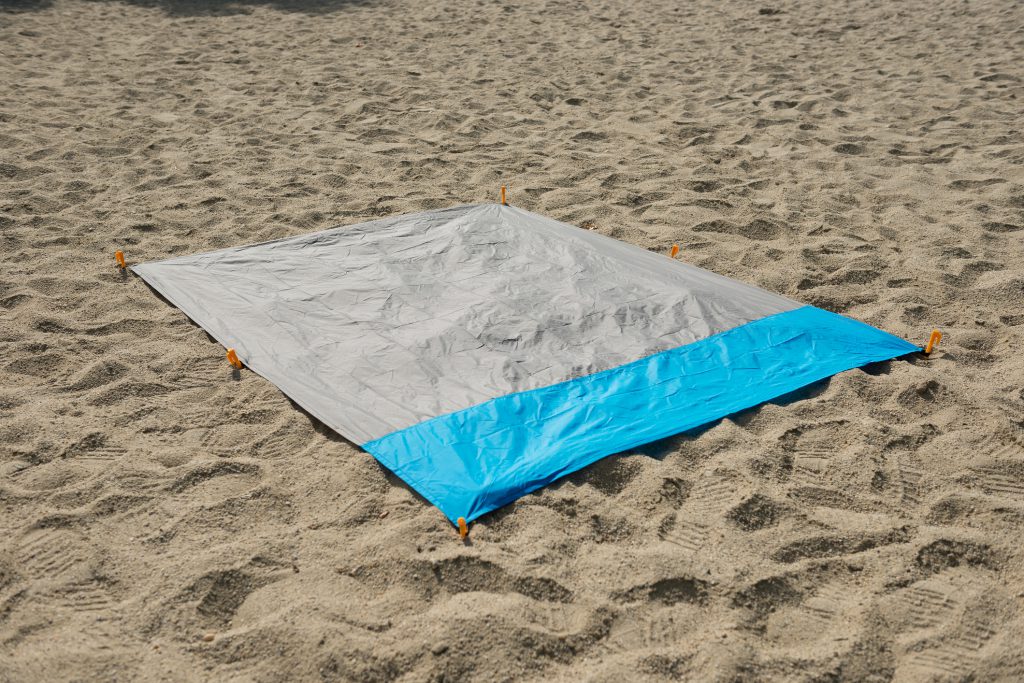 This is an item that is often overlooked when packing your beach bag for many families. With all the excitement of spending your days on the beach that you forget to pack one. One beach blanket that we recommend you try and grab is sand-proof beach blanket. This is made to make it easier to keep the sand off the food, little hands of the kids and all the clothes. Another beach blanket alternative is using a full-size fitted sheet especially if you have young kids. Put something heavy in each of the corners and you can have a sand-free zone for your babies. Now we can't guarantee that the kids won't bring back sand to your vacation rental, but know that while you're sitting on the sand your belongings will be safe.
There are many other items that you can pack into your beach bag for your next trip to Anna Maria Island, but these are the must have items we thought you should have with you. If you are still looking for a place to stay for your next getaway, then check out our Beach and Gulf View vacation rentals today. We can't wait to see you and your family as you enjoy the white sandy beaches of Anna Maria Island!