Do you and your family have a vacation coming up to visit Anna Maria Island? If the answer is yes, then we have to tell you all about the ways you can explore the island. Staying in one of our Water Access vacation rentals can keep your family close to the water. Getting around the island is easy as 1, 2 , 3 and we are here to let you know how you can explore the island for free!
Anna Maria Island Trolley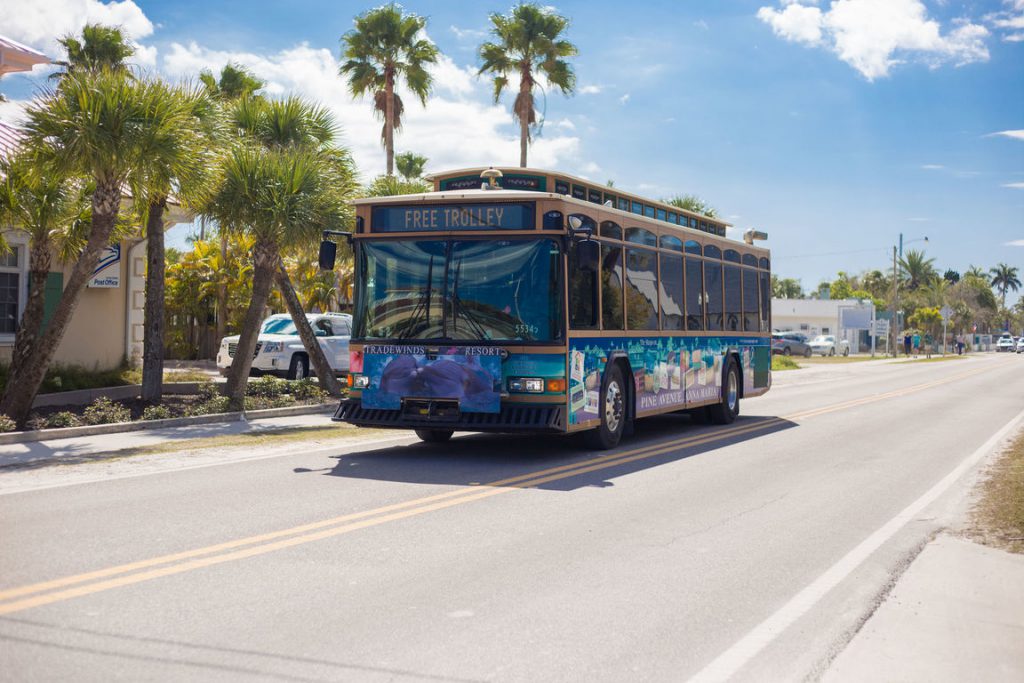 We have been asked numerous times if you can still visit Anna Maria Island without a car and the answer is absolutely! Not only can you explore the island by walking around it, you can also explore the island by using the Anna Maria Island Trolley. This service is available to all those who visit the area and is available 365 days a year. Depending on where you are staying at on the island will depend on which location you need to start at. Many will find that beginning at the Anna Maria City at 6:00 am and there will a trolley at each stop every 20 minutes throughout the day. If you are concerned that there will be no air, you will be pleasantly surprised that each trolley does have air-conditioning but there are a few that do offer open-air seating too. This is a great way that you can explore Anna Maria Island for free with the family!
Island Beach Monkeys
When you visit Anna Maria Island and are headed to enjoy some nightly activities, but the trolley isn't running that late, have no fear. Island Beach Monkeys is just the service you are looking for then. This is another free mode of transportation to get around the island. One thing that is different compared to other transportation around the island is that the drivers work for tips only. How cool is that?! Their hours of service are from 12:00 pm to 3:00 am every day which is perfect for those who love late night outings. Some of the other services that Island Beach Monkeys offers are tours, weddings, airport & cruise ship shuttles and even off-island rides too. Their fleet includes 2 mini-buses (one equipped with a karaoke, an 8-passenger golf cart limo and an SUV. Give them a call at 941-565-6542 to catch a ride on the Monkey Bus on your next vacation to Anna Maria Island!
There are many other ways that you can get around the island but these are the few we wanted to share with you. If you haven't booked your next vacation to Anna Maria Island yet, now is the time. We hope that you and your family will enjoy using these services while on vacation