If you're a foodie then you definitely want to check out the places on this list! Anna Maria Island is known for some amazing eats and fun dining. Half the fun during a vacation should be the food which is why we wanted to put together a list of AMI Locals approved food for you foodies out there.
Wicked Cantina
If you are looking for good food and some AMAZING margaritas, then check out the Wicked Cantina. Located just off 7th St., this little restaurant is known for their burgers, tacos and seafood. And while you're there be sure to try one of their famous margaritas.
Slim's Place
Fresh seafood, cheesesteaks and good beer is what you will find at Slim's Place! Slim's is located right on Gulf Dr. and is a great place to stop if you are looking for some real Philly Steaks and real good beer. This dive is definitely a place to check out when you are in the area and need a drink.
Duffy's
Last but certainly not least is Duffy's Tavern! If you are looking for a good burger, then Duffy's is the place for you. This dive has a "lay back and relax" sort of atmosphere that really helps you realize that you are now on beach time at Anna Maria Island.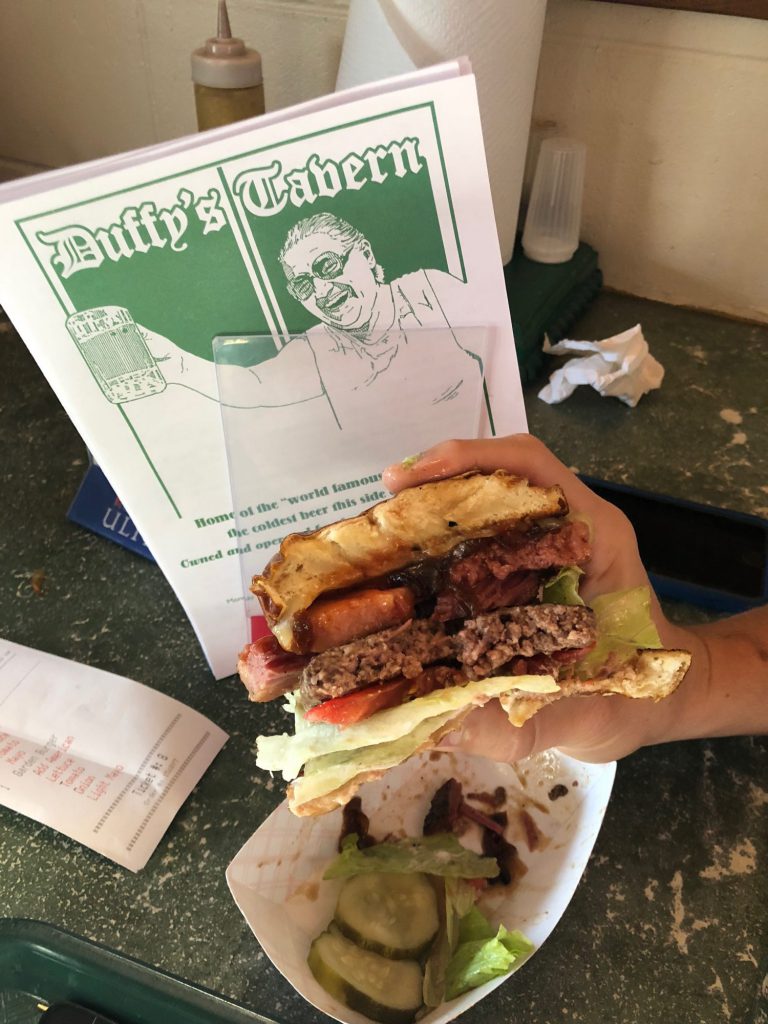 And if you are still wondering where to go for some good food or drinks, just give one of our AMI Locals a call. We know Anna Maria Island and the surrounding areas backwards and forward. Don't miss out on some of these amazing local eats!