What do some of our AMI Locals do on their day off?
Well rock climbing of course, at Vertical Ventures in St. Petersburg! With St. Petersburg being such a short drive away from Anna Maria Island, it makes it so easy to go check out this awesome Rock Climbing Gym on your vacation to Anna Maria Island. Escape the rain or the sun, and find a fun and safe place to have some fun with the whole family. Sarah, one of our AMI Locals, and her husband decided to take the day and do some rock climbing and get some great video along the way.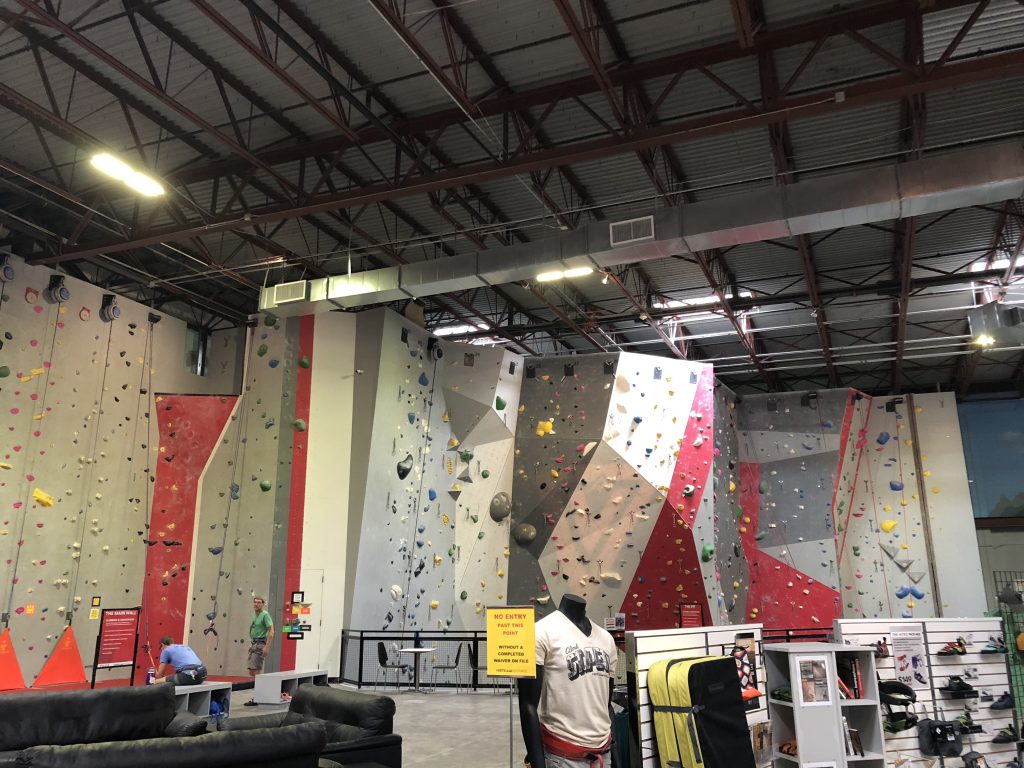 As you can see here, there is plenty of space to climb! This gym has everything you need to get on the wall, from rock climbing shoes to chalk. One of the other great things about this rock climbing gym is that it is an attraction for the entire family, so no one will feel left out of this excursion. Check out this video of Sarah's first attempt on the wall:
Overall, this place is awesome and a great way to spend some time if you are trying to escape the beach for a little while or just wanting a fun and different adventure. So what should you expect when you go to rock climb?
Here is a list of things to keep in mind when you go:
Don't worry, they have ropes! It's an extremely safe way to have a lot of fun.
They have everything you need as far as gear. You won't need to bring anything except maybe your friends or family!
They will show you everything you need to know about the gear and rock wall.
And if you do want to bring something, snacks and water should be top of the list.
Remember to have fun! This isn't the movie Cliffhanger and you're not Sylvester Stallone 😉
To show you what a good time you'll have, here is a picture of our AMI Local Sarah and her husband after a great time at the rock climbing gym.