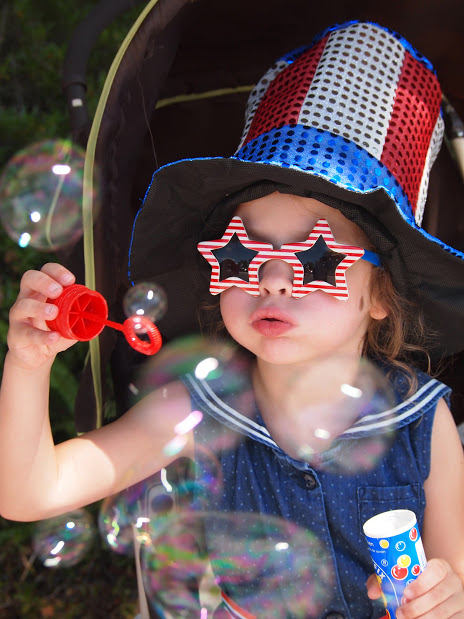 We LOVE celebrating 4th of July just as much as the rest of the country! We just like to do it "Island Style"! This time of year brought plenty of people to our beautiful beaches to enjoy all the holiday and summer festivities.
4th of July Parade Fun
Just like every year, this 4th of July started with an awesome local parade
that spanned the entire length of the island from Coquina Beach to the City Pier. The parade route winds through Bradenton Beach, Holmes Beach and the City of Anna Maria and is a short stroll from all of our spectacular vacation homes. This annual parade is hosted and led by the Privateers. So, next year,
be ready to spot the pirates and their ship coming down the street followed by an array of decorated floats, cars and golf carts throwing treats and cooling down the crowd with super soakers! And, if you have ever dreamed of being more than just a spectator, be sure to sign up to participate and decorate
your own vehicle! The more the merrier!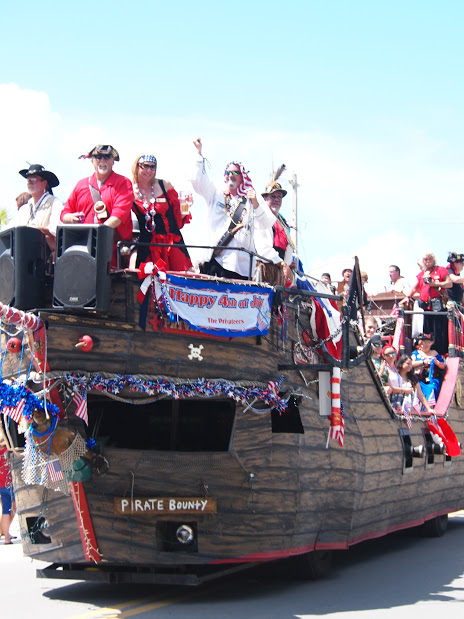 More Fun After the Parade
After the parade was over, we grabbed ourselves a spot at the beach and caught some rays! July always brings the heat, but a dip in the crystal aqua-blue waters of the Gulf of Mexico refreshes the soul. Afterwards, we just relaxed poolside and grilled out with our friends and family. With full hearts and bellies we were sure to make our way back to beach as the sun went down. Firework displays were a plenty in the area and there was no bad spot to catch a great show! For more than 30 years The Sandbar Restaurant located at 100 Spring Avenue, on the north end of the island, has been graciously lighting up the night sky for all to enjoy. So, next July, If you are looking for an all-inclusive event, be sure to grab a ticket to their VIP Party which includes an amazing array of local foods, an open bar, and prime beach
seats for the fireworks. These tickets sell out quickly, so do not hesitate to mark your calendars for next year!
With so much sunshine and patriotic activities on the island, it's hard not to have the time of your life. So, if you are looking for a laid back way to just enjoy the 4th of July with your family and friends be sure to visit us next summer and vacation like a local!