There's a great mini golf course located right on Historic Bridge Street, called the Fish Hole! It is fun for all ages. And several of our AMI Locals' properties are within walking distance of all the shops and restaurants on Bridge Street in Bradenton Beach. Gulf View Beach House, Bayfront Retreat, and Coastal Cove, for instance. Come visit us on Anna Maria Island, grab your friends and follow our lead for a round of mini golf!
Time to Take a Swing at Mini Golf!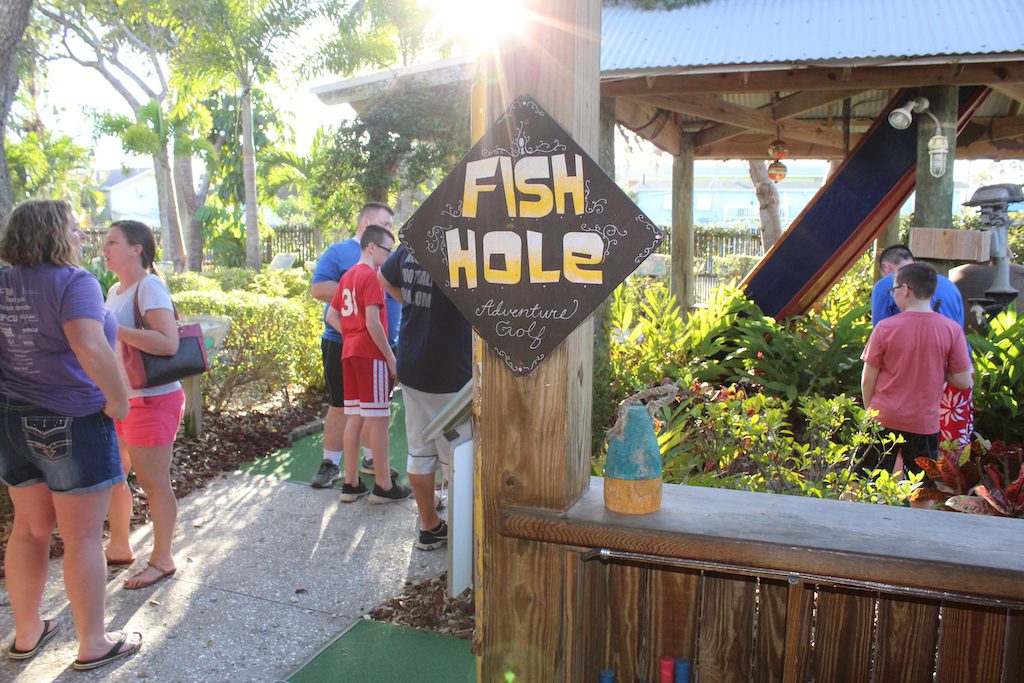 First, choose the color of your golf ball. This is a very important decision and can set you up for a very successful round. Next, choose your putter. Now, choose who gets to keep score – remember that the competition can get very heated in golf, mini or just the regular type. So choose the scorekeeper wisely. Fore!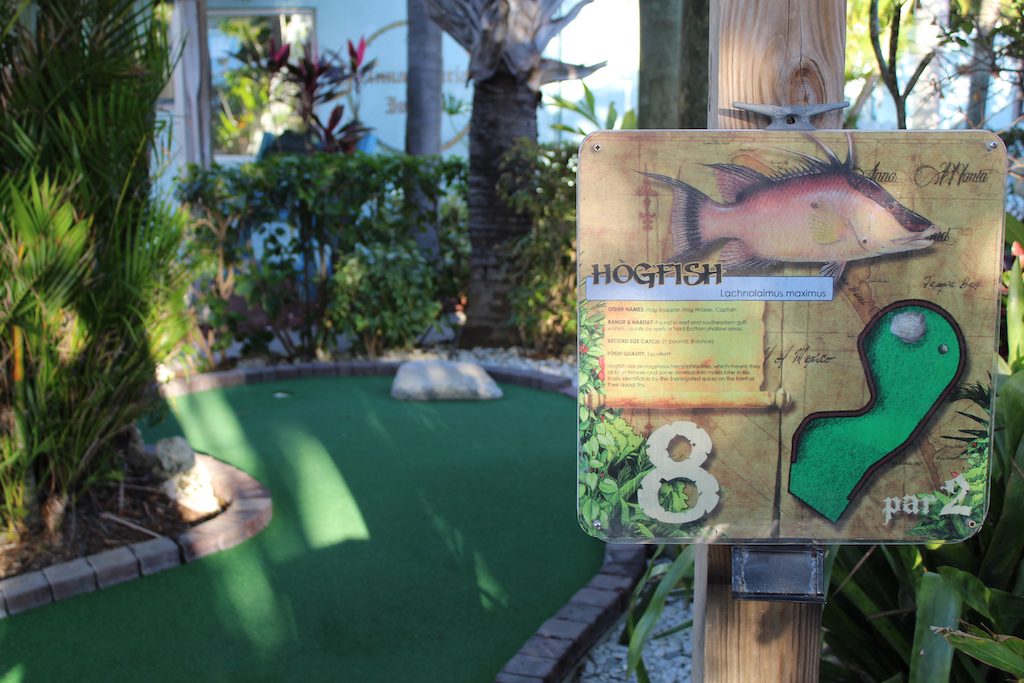 Also, all of the holes at the Fish Hole course are named after different kinds of fish! For example, Swordfish, Grouper, and Hogfish. And you can learn more fun facts about these fish on each sign, along with what number Par is for that particular hole. Then as you move through the course, there is all kinds of fishy décor, a Koi pond, live turtles, and a waterfall. Not to mention, it really is a great place to cool off after a long day at the beach.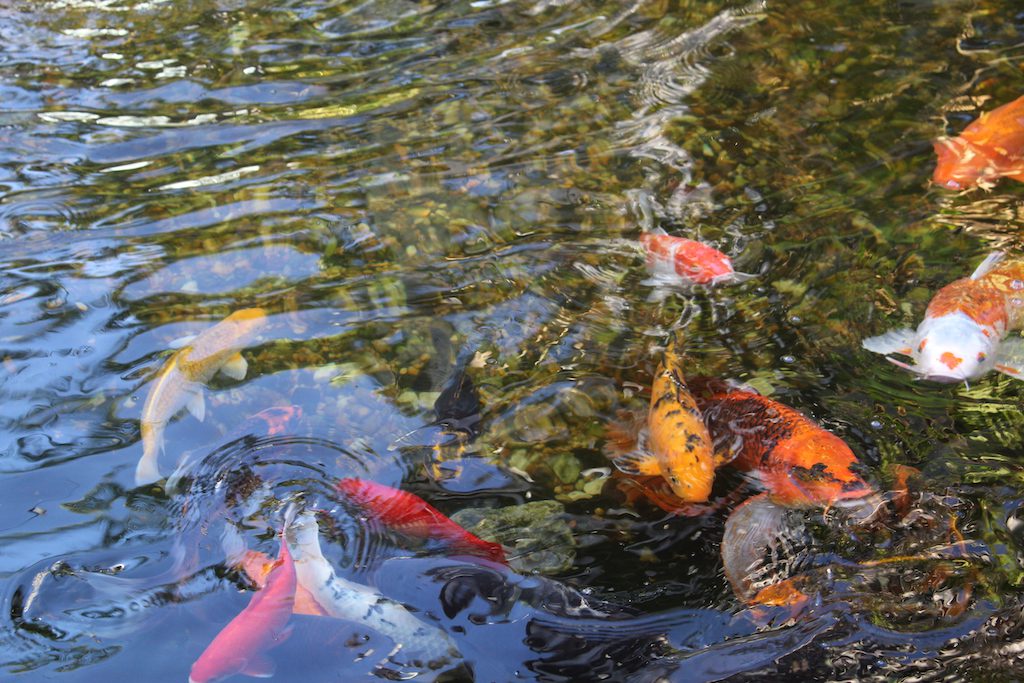 To be sure, family vacations are a great way to get to know Anna Maria Island. You will make memories to last a lifetime, and the vibe of the Island is very laid-back and relaxed. Book your getaway with AMI Locals and we will be sure to show you how to #vacationlikealocal!
If you go: The Fish Hole is located in Bradenton Beach on Bridge Street. And it's open from 9 am – 10 pm every day. Check out their facebook page for more info! https://www.facebook.com/thefishholeami/