A big event is returning to the Bradenton-Anna Maria Island area! After being cancelled last year due to COVID, the De Soto Parade is making a much-anticipated 2021 comeback on Saturday, April 24th.
As a heads up to our Anna Maria Island visitors who will be arriving to check in this day – traffic will be more tricky than usual! Manatee Avenue will be CLOSED late afternoon (4pm-ish) for a large section headed west toward the island, so you will need to use an alternative route if you are driving during this time.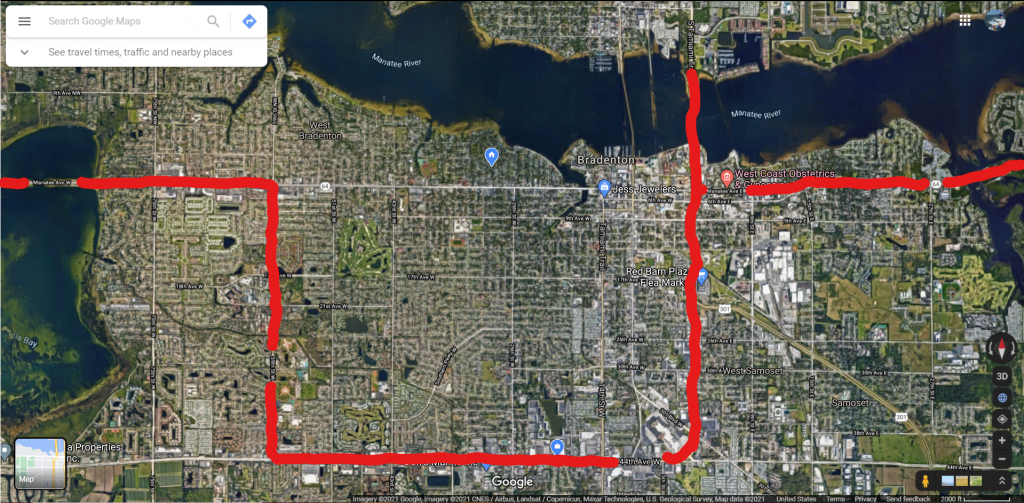 This map outlines a little work-around! If you are coming from the highway or from US 41 and going out Manatee Avenue, instead try this:
From Manatee Avenue headed WEST, turn LEFT onto Tamiami Trail US 41.
Continue SOUTH until 44th Ave W, and turn RIGHT
Continue heading WEST until 59th Ave, then turn RIGHT
Go NORTH until you come again to Manatee Avenue, where you will turn LEFT
Then continue WEST and you will arrive on Anna Maria Island!
We hope this helps! Just pack a little extra patience, and build in the time to go around the parade route. Or, stop and enjoy the parade with the locals!! If you have any questions, please text our awesome AMI Locals Guest Services team at 941-226-8442
*IF YOU GO to the De Soto Parade
Details: 7 p.m. April 24. Free to attend.
Route: Parade begins at Manatee High School, travels west on Ninth Avenue West, north on 39th Street West and then east on Manatee Avenue West, ending at Ninth Street West.
Info: desotohq.com/parade.