Fall in Love with Anna Maria Island. It is not hard to do when you vacation during the months of Fall on Anna Maria Island.
Have you ever wondered what it would be like to vacation on Anna Maria Island during the fall months of September, October, and November? Here is a little secret: This is our favorite time of year on the island! Even though it may not feel like colder weather and there are no landscapes of color-changing leaves to look at…the spirit of Fall takes over Anna Maria.
Less Crowds
Generally, by this time of year, the crowds have dwindled. You can get a feel for what it is like to live like a local on Anna Maria Island during the Fall months. By now, most of the kids have all returned to school, and the beaches are quiet. So, head out to the beach for a secluded and relaxing day. Grab a book and read. Or, close your eyes and soak up plenty of warm rays from the sun.  There is nothing like getting a tan in the Fall on Anna Maria Island. During the Fall on Anna Maria Island, the lack of crowds is evident everywhere. After relaxing at the beach, explore the uncrowded restaurants, shops, and bars. Just jump on the free Anna Maria Island trolley and explore the island from end to end. Maybe find a new favorite spot to grab a bite to eat. During the Fall on Anna Maria Island, you will find much shorter wait times for a table at most of our popular dining options!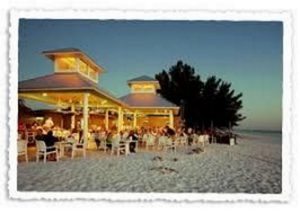 Festivals Galore
As October and November roll in, so do all the area festivals! In my opinion, the Fall on Anna Maria Island – October to December – are the best months of the year to explore all the great happenings in and around Anna Maria Island. Maybe you keep it super local and head down to the Coquina Beach Market at the island's South end to search for treasures from local artists and vendors, all while taking in the beautiful gulf views.
Also, look for Halloween-style island events. From costume contests to the Anna Maria Elementary Fall Festival, there is fun to be had for all ages! Take advantage of the Trail of Treats if you find yourself here with your little ones on Halloween. This is where area businesses hand out goodies to all the dressed-up kiddos!  If you get adventurous and head off the island, you will find some exciting events! Maybe head East and go to a good old-fashioned pumpkin festival. There are plenty to choose from! Or, take a ride on the Pumpkin Patch Express at the Florida Railroad Museum, where you can journey on an open-air train through the picturesque countryside of Manatee County. The train ride ends at a remote pumpkin patch. There, everyone selects a pumpkin and gets to bring back the perfect gourd for an island-style pumpkin carving party. With so many things going on, how will you choose? Check out our area events calendar when planning your next Anna Maria Island getaway!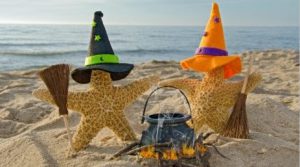 Beautiful Weather
While the island is beautiful and sunny almost all year, the Fall months on Anna Maria Island are very refreshing. They can bring a nice break from the high humidity and hot, sticky days that rule the Summer. While the days are warm and pleasant, with temperatures hovering in the 80's, the evenings can often bring a nice breeze and cool down into the low to mid 70's. This makes those evening strolls on the beach even more enjoyable. You may still even be able to catch a glimpse of the spectacular sea turtle nests. Some of the eggs will still be waiting to hatch. Sea turtle season runs until the end of October every year. Each nest is marked and secured with "caution tape." Witnessing the hatching of a nest and watching all those tiny sea turtles take off toward the water is one of the most fascinating and memorable sights you will ever see!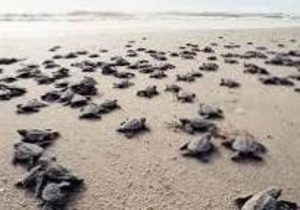 Get Out On The Water
The Fall on Anna Maria Island is also an excellent time of year to fish. Being a barrier island, you can enjoy offshore and inshore fishing the best. This time of year, trout, flounder, redfish, cobia, snapper, and permit take center stage for near-shore fishing. Perhaps one of our spectacular Waterfront Homes would give you the best opportunity to do a little fishing right in your backyard! Or, allow you to bring your boat and secure it behind your vacation home. You can always book a local fishing charter to show you all the best spots to drop a line. Or, just head out to one of the island's piers. Whichever you choose, we can help point you in the right direction. If fishing is not your forte, then perhaps a leisurely cruise around the coastline of our little island is more your speed. We have some excellent suggestions for dolphin cruises, sunset cruises, and snorkeling excursions on our website. With clear, sparkling aqua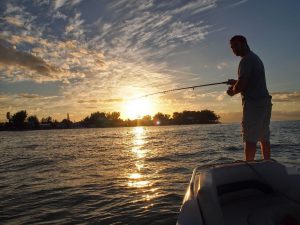 What Are You Waiting For?
So, whether you want to get away for a romantic week for two or you are traveling with a group, we have a unique and luxurious vacation home waiting just for you. Visit our AMI Locals Rental Page to pick your next vacation home from our list of exceptional properties. Or, contact one of our property managers to make your vacation dreams a reality this Fall on Anna Maria Island. Let us show you how to vacation like a local!