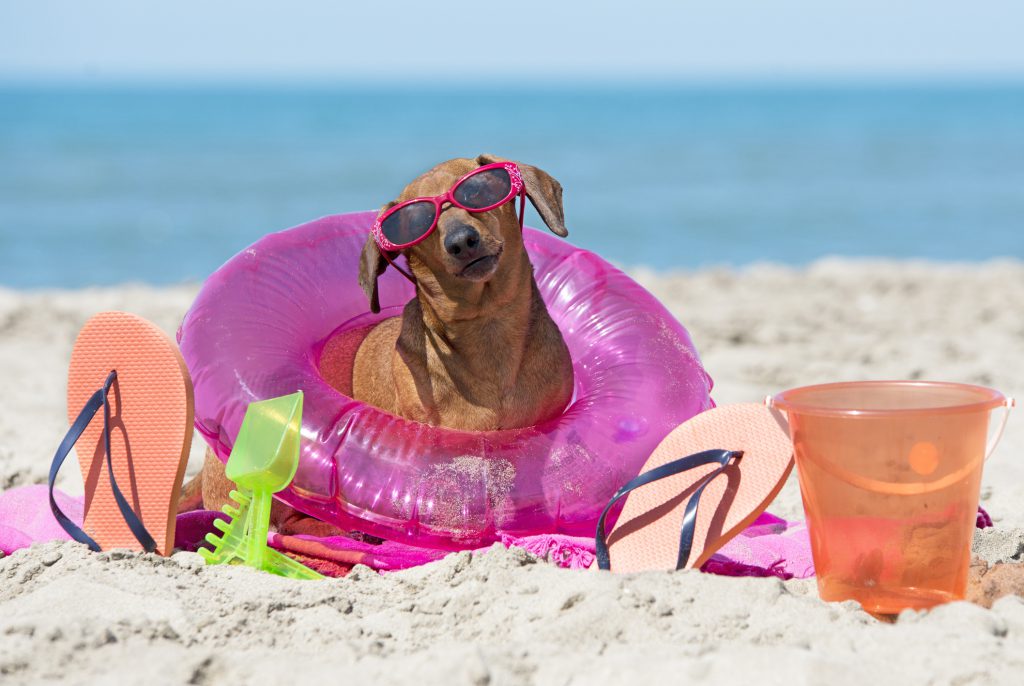 Do you and your family have a vacation planned to Anna Maria Island this year but don't want to leave your dog at home? If the answer is yes, then we have to tell you that Anna Maria Island is the best destination to bring them. And staying in one of our Pet-Friendly vacation rentals will allow you to bring them with you. Let's take a look at the few rules that you must know before your vacation to keep your pup safe too.
What Should You Bring?
Packing for a vacation can be complicated at times, but it doesn't have to be especially when you bring your pet along for the ride. We know that you will want to bring plenty of things to keep you pup safe and for them to enjoy the vacation too. Bringing a kennel or a crate with you on vacation can not only help with keeping them safe but feel like they are at home too. Be sure to bring enough treats and food that will last the length of your stay. Having their food & water dishes along with you and even their bed or blankets for the trip. Don't forget to pack their collar, harness and leashes with you so that you can take your pet for a walk around the island.
What You Should Not Do
AMI Locals wants to guarantee that you and your dog feel at home while you stay with us. But we do have a few set rules that will keep your pup safe during your stay. No pets are allowed to be in the pool or spa at any of our rental homes. They are not allowed on the furniture and that includes the beds. We do have several different breeds that aren't allowed to stay with us, so be sure to check out which breeds on our Terms and Conditions on Rentals. Dogs are not allowed to be on any public beach on Anna Maria Island. Be sure to take your dog for a walk, but please clean up after them. We want to keep your pup as safe as we can while you are on vacation.
Fun Places Just for Dogs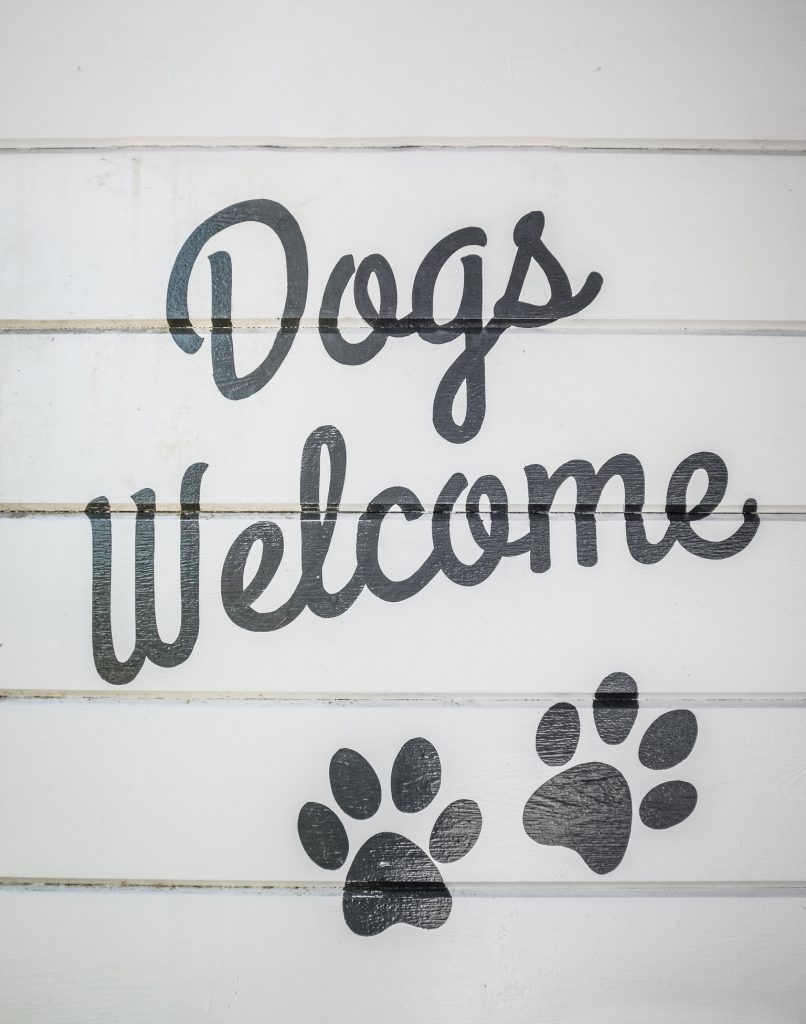 Whenever you bring your dog on vacation, it's nice to know where dogs are permitted besides your vacation rental. Anna Maria Island has several different places where your pup will be welcomed at. There is a small dog park on the island itself that is located in Holmes Beach. The park doesn't have a ton of amenities, but it's a great place to allow your pet to play. A great dog-friendly beach is the Palma Sola Causeway located on Manatee Ave. There are several different restaurants that are pet-friendly on the island as well. This can allow you and your pet to explore the island a bit more together. Some of the options you can choose from are The Waterfront Restaurant and the outside sitting area of Duffy's Tavern. There are many more to choose from.
There are plenty of other places that you can visit that are pet-friendly on Anna Maria Island, but these are just a few we recommend. Whether you are coming during the summer months or the off-season, there is always something that you and your pup can enjoy. If you are still looking for a Pet-Friendly vacation rental we'd love for you to check out the availability the rest of the summer. We can't wait to see you and your family this summer as you make new memories together!