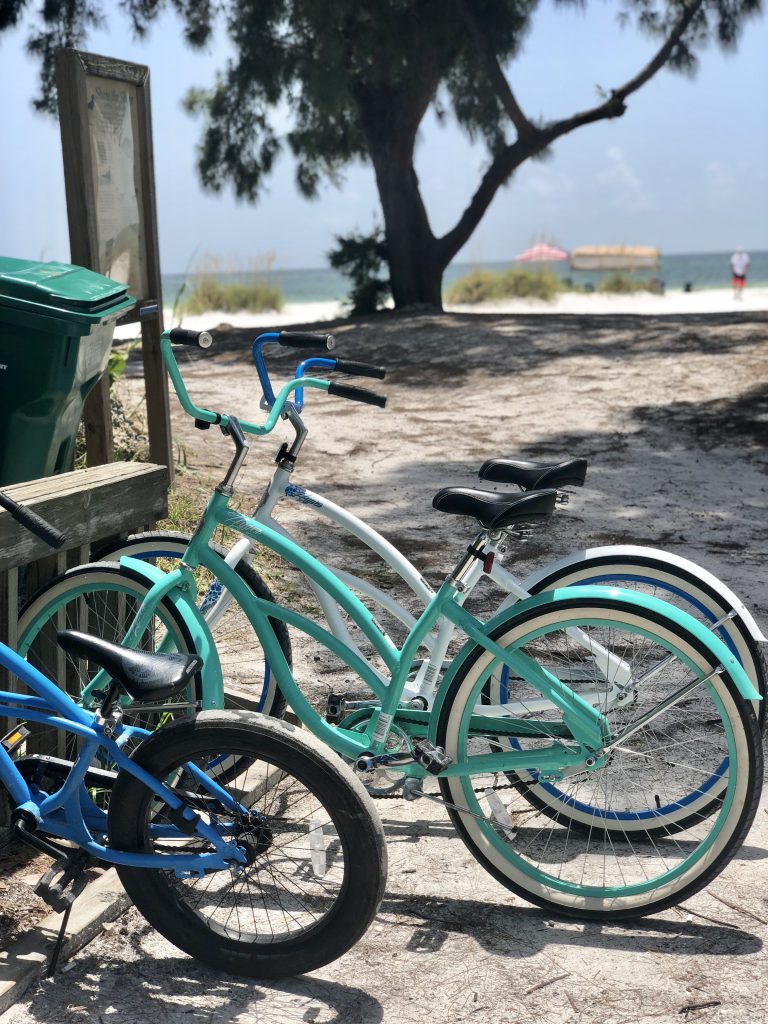 While most of the Northern States are dealing with the pending snow storms this weekend, we will be enjoying our time soaking up the sun and going on a fun adventure. Biking on Anna Maria Island is one of the best ways to see the island and to enjoy being on island time. If you have ever come to Anna Maria Island, you may have realized that we would rather be riding a bike, than driving our car and getting a fun workout in as well. Let's take a look at some of the other reasons that riding a bike on the island is fun for the whole family.
Biking Options on Anna Maria Island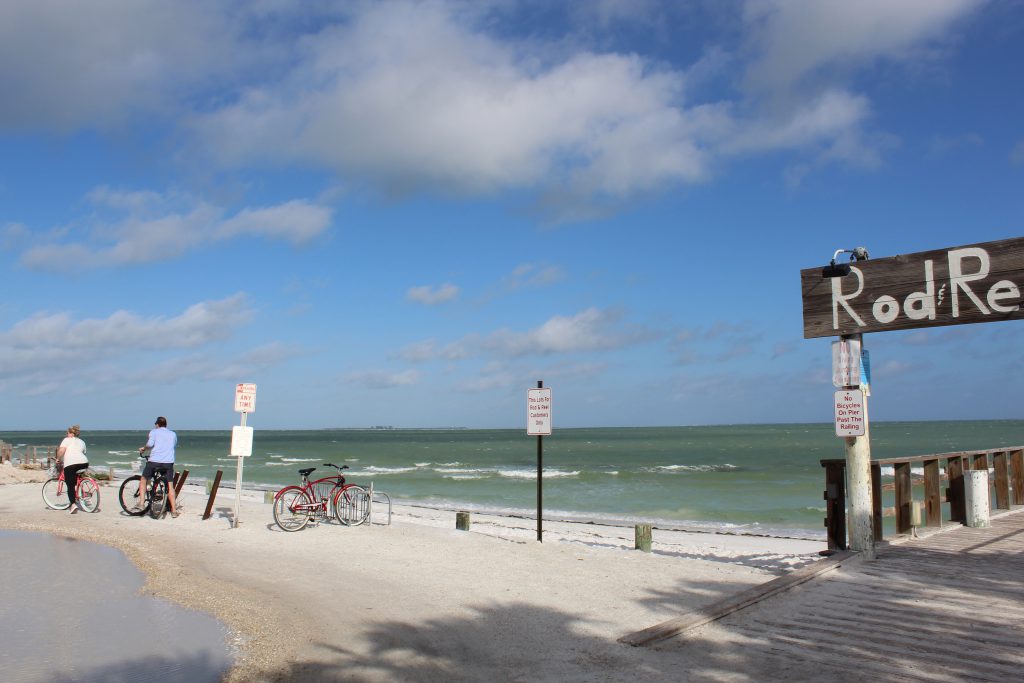 Anna Maria Island has wonderful inner workings of using different biking options for you and your family to enjoy. One of our favorite places to go to would have to be Bean Point on the north end of the island. This is like a secluded beach that you can relax at while you are on your biking journey. And while visit Bean Point head over to the Rod N Reel Pier for a quick bite to eat and a gorgeous view of Tampa Bay.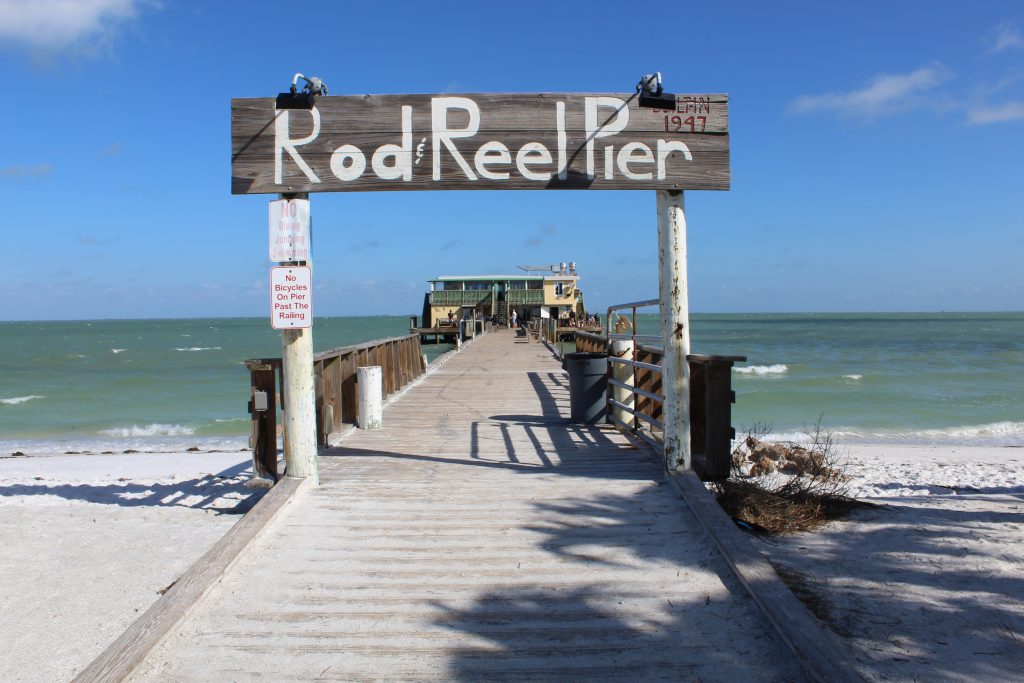 Another few local favorite places that we love to visit would be Bay Front Park, Gulf Front Park and City Pier Park along with the Anna Maria City Pier.
Where to Rent a Bike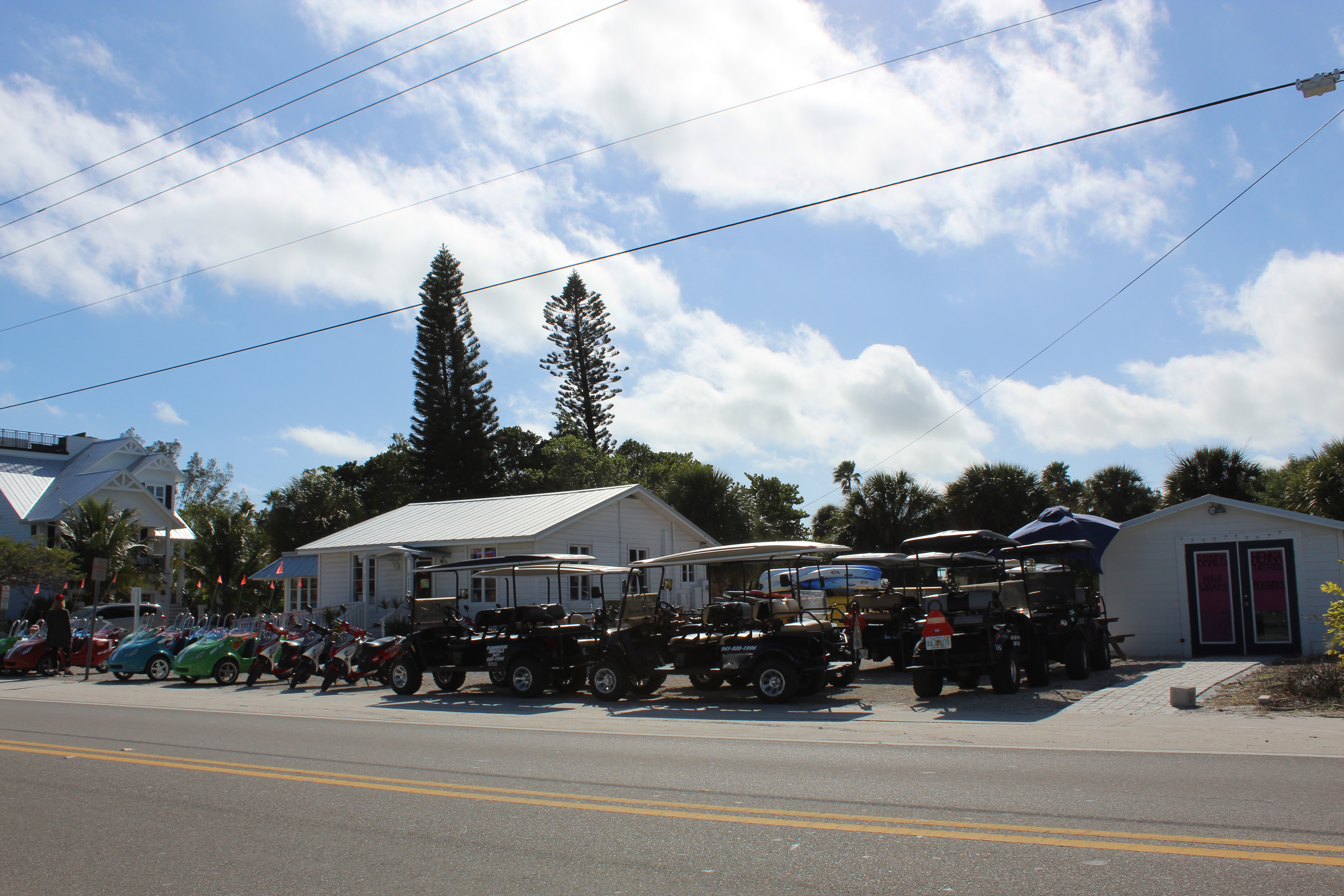 We at AMI Locals has a few places that we like to recommend to our guests to rent from. One would be RobinHood Rentals and the other one would be Beach Bums. RobinHood Rentals offers our guests staying with us 10-20% off all their Rental equipment where you can get bikes for the whole family including the kids.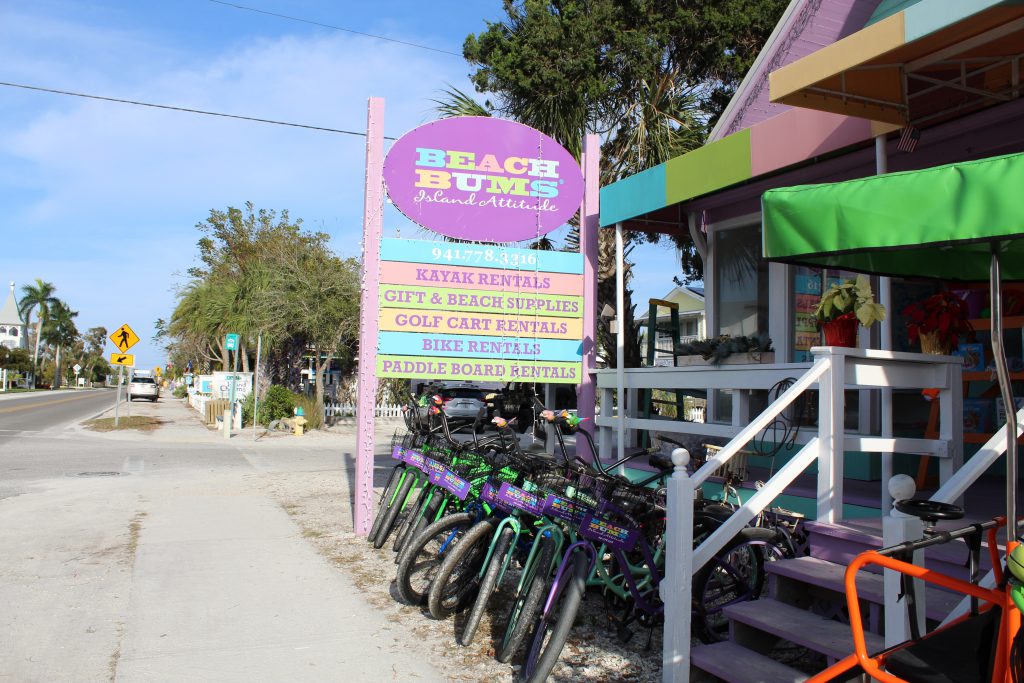 Beach Bums offers guest up to 10% off their rental equipment and has different bike options for your family needs from a Beach cruiser, tandem bikes and even gear for your little ones. Both of these companies have reasonably priced rentals and we highly recommend them both to our guests.
Be Adventurous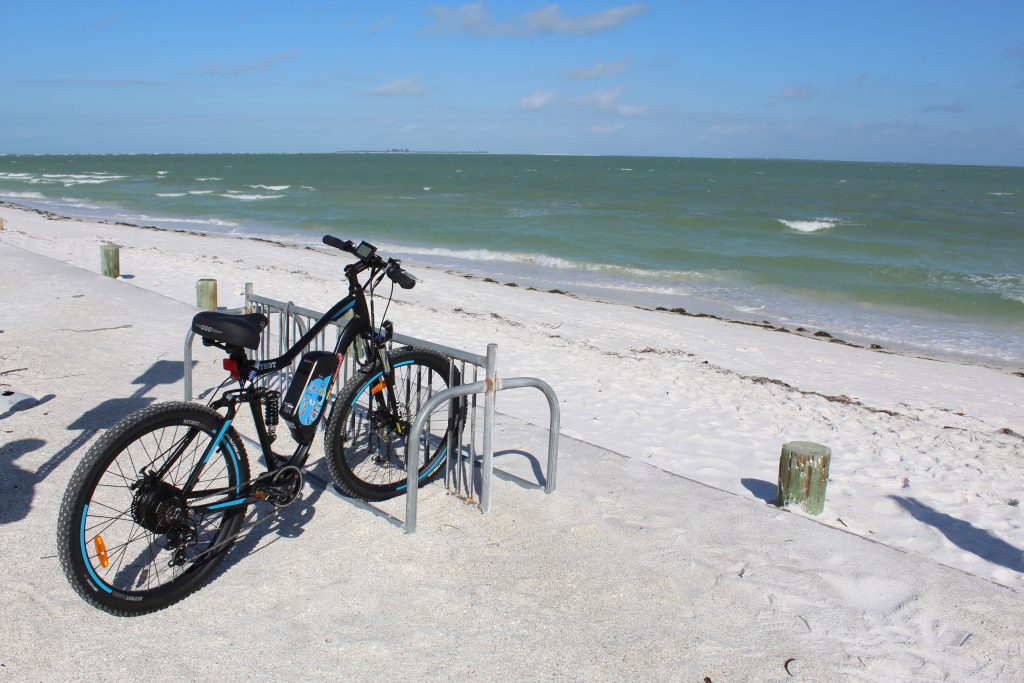 Whenever we want to be a little adventurous, then we like to enjoy the scenery a little more. But with this little adventure, it means that we will be going on a lengthy trip that will include plenty of water views including riding along the coast all the way to Lido Key. This trip is a total of 16 miles one way so be sure to take lots of breaks, bring plenty of water, walk on the beach and possibly grab a bite to eat too. This is a serious bike ride, so be prepared for it to take at least 4 hours to get there and if you can't finish, take advantage of the free island trolley. You will be able to ride the trolley and if it is two of you being adventurous, then you will be able to mount your bikes on the trolley. What a fun adventure this can be, so be sure to plan the day out before you decide to do it, especially if you don't ride a lot at home.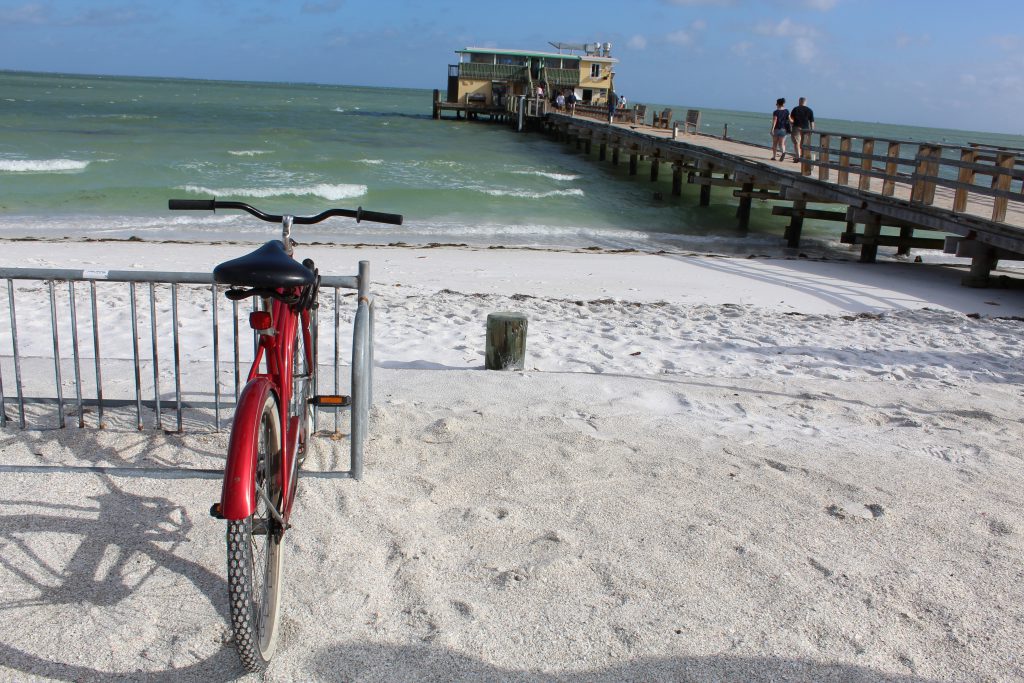 Rules to Remember
One of the things that we at AMI Locals wants is for you and your family to stay safe on your next biking vacation. Though the roads are bike friendly in Anna Maria, we want to point out a few safety precautions that should be considered.
As a bicyclist, it's important to always obey traffic signs and laws.
Use proper hand signals for your safety and those who share the road with you. Drivers may not see you due to low visibility with the sunlight and possible blind spots.
Ride with the flow of traffic on the right side of the road.
Bicyclists must yield right of way to pedestrians when you are riding on crosswalks and sidewalks.
Bicycles should be equipped with brakes that allows you to stop within 25 feet when going 10 mph on clean dry pavement.
You may want to consider wearing safety gear such as sunglasses and helmets (always make a child 16 years or younger wear a helmet.)
Don't use headphones when you are riding your bike.
You must ride with a regular fixed seat.
It is best to ride with the amount of people the bike is intended to.
Its required by law to provide your bicycle with the right safety equipment such as a lamp on the front and a red reflector.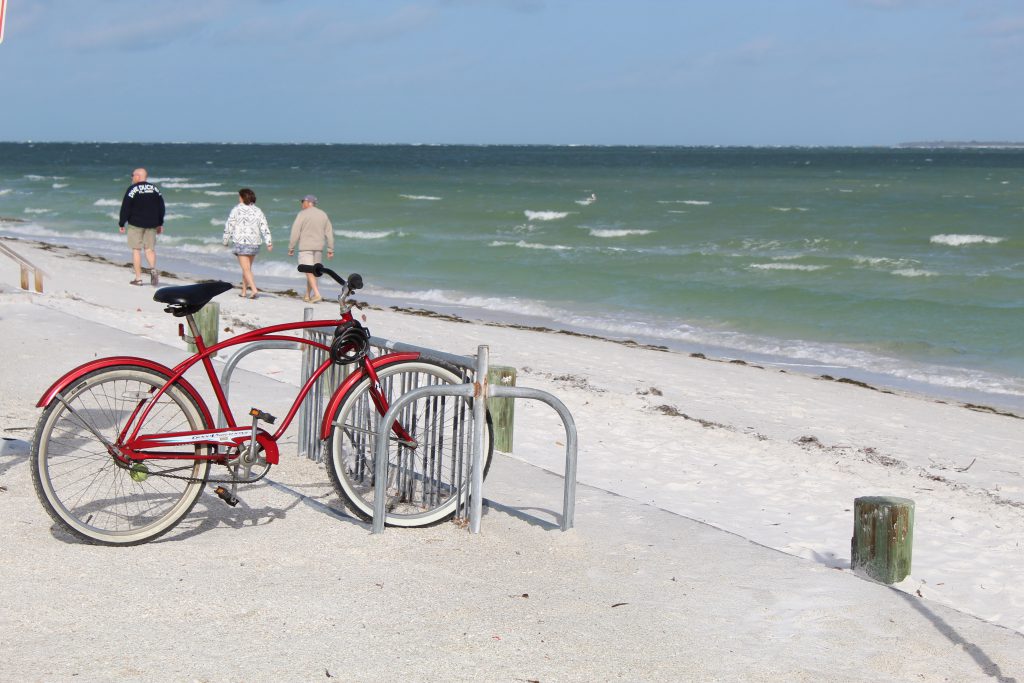 AMI Locals has several affordable vacation rentals in bike friendly areas of Anna Maria Island for you and your family to enjoy. If you are still looking for a reason to escape the cold, winter weather and head elsewhere for the winter, come to Anna Maria Island. You will never want to leave to go back home and will want to stay on island time forever!