New Year, New Adventures! 2020 is a blank slate waiting to be filled up with memories. Places to go, people to see, work to do, fun to be had. And AMI Locals can help you cross one thing off of your to-do list. Let us help plan your perfect 2020 Anna Maria Island beach vacation!
Vacation like a local
AMI Locals manages over 150 amazing luxury vacation rental homes of all shapes and sizes, and our Reservations team works with each and every guest to ensure we put them in the perfect property. We all live here and we all love Anna Maria Island!
Please give us a call at 941-757-8226 or email reservations@amilocals.com and let us know a few key details of what you're looking for:
• the calendar dates for your stay
• number of guests (adults/children)
• bringing a pet?
• must-haves (such as a heated pool)
• preferred budget
and anything else specific you are looking for… we will take it from there! AMI Locals will tailor our recommended properties to best suit your needs – then all you have to do is choose your favorite and book directly with us. Easy peasy.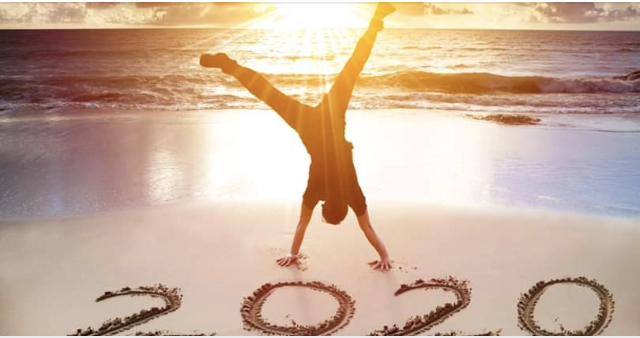 Family Vacations
Traveling with multi-generations in the same family – mom and dad, you and your spouse, kids, siblings and cousins in the New Year? We have homes with detached mother-in-law suites or even separate guest houses. Take a look at Freckled Fin, Blue Marlin, Daiquiri Deck, Blue Pearl, and Blue Bay. You can stay together and still have plenty of personal space! And there is plenty to do on Anna Maria Island. Rent bikes from Beach Bums and explore! Fishin' and lunch at Rod N Reel Pier, nature hiking at Leffis Key Preserve, The Fish Hole at Bridge Street for mini-golf, and of course plenty of time at the beach.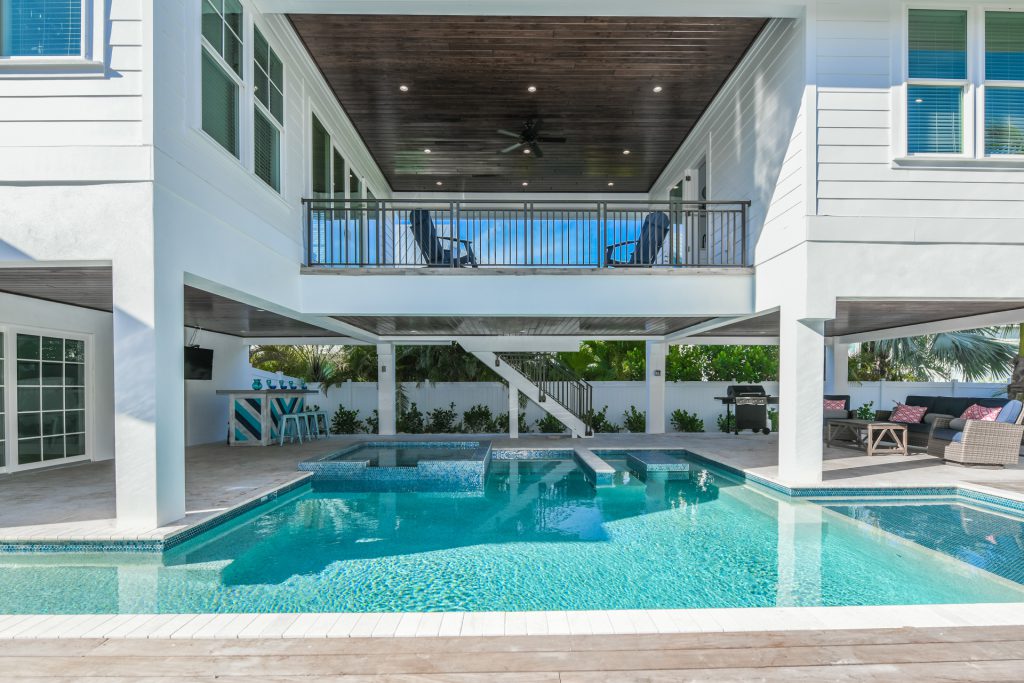 Friends Trip
Vacationing with 5 other couples that you have been friends with since college? We have beautifully located new construction homes where every bedroom has an ensuite bathroom, so you can hang out and enjoy each other's company without feeling like you're back in the dorm! Check out Ocean Star, Hidden Treasure, Crystal Waves Oasis. Or, each couple can book a private villa at our Islands West Resort. Anna Maria Island has cute locally-owned shops and art galleries, restaurants & bars, and some of the nicest local people you will ever meet!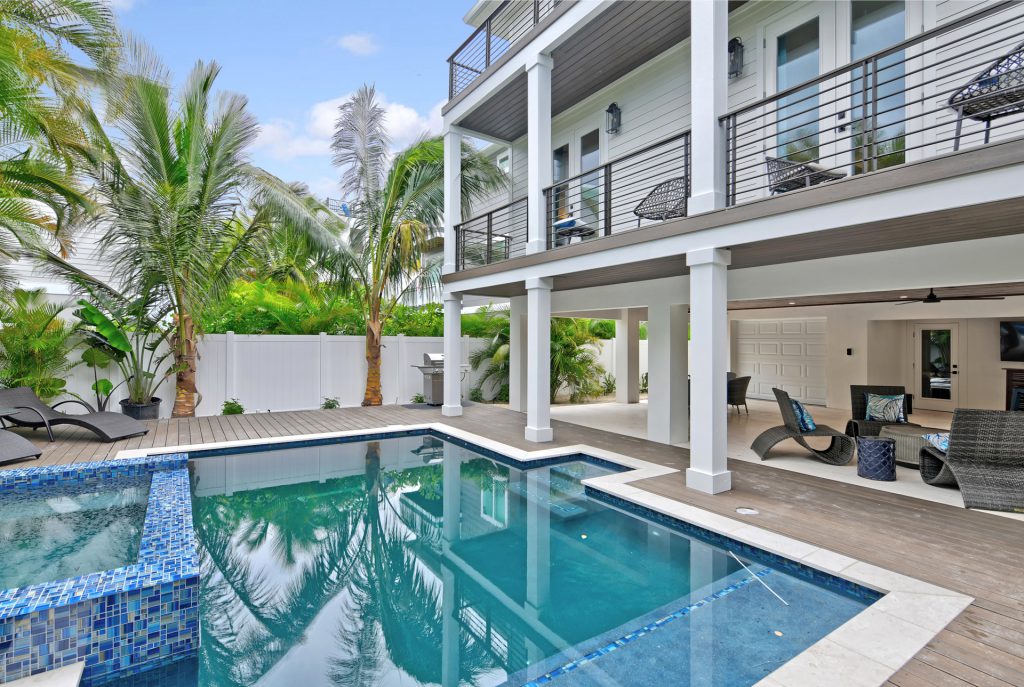 Business Travel or Corporate Retreats
Traveling for business and pleasure in this New Year? All of our luxury vacation rental properties feature free Wi-Fi so you can easily stay connected while you are staying with AMI Locals. And, we feature homes with large open gathering spaces for brainstorming and networking. All with amazing views and amenities. Mondays are always easier if you're working by an amazing tropical pool, right? Some of our best homes for corporate retreats include Bay View Beauty, Sea Swept, and Ocean Star. Plus, we can help with the details of planning your company retreat so you won't have to worry about a thing.
Romantic trip for two
Romantic getaway to celebrate a special Anniversary? Newlyweds and booking your honeymoon? We have the perfect beach house for you. Coral Cottage, Dockside Paradise, and Fishful Thinking are all perfectly charming and private. Or, stay in one of our resort-style properties such as the Islands West Resort, Bayside Bungalows, or the Driftwood. These have shared pools and outdoor spaces and a more social vibe.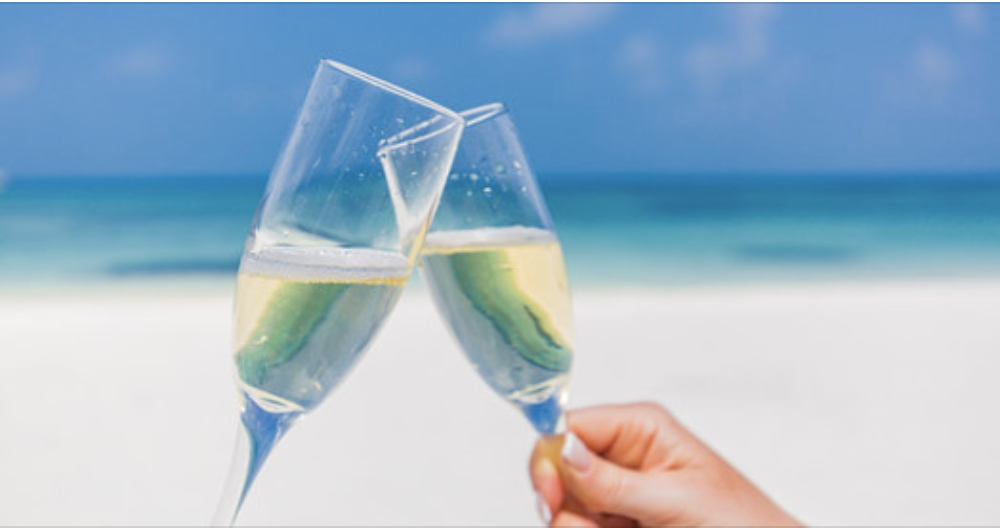 Let AMI Locals plan your perfect New Year 2020 stay
Whatever your vacation style is, we are here to take all of the guesswork out for you. Contact us today and let us help plan your perfect beach vacation! Happy New Year from all of us here at AMI Locals.